Please text 07810877299 or complete our enquiry form, we will then pass your details to the instructor for your area
Take fewer Driving Lessons by allowing us to match you with
Fun Professional Tuition
Providing Driving Lessons for over 17 years

The Driving School is one of the leading competitors and longest established for driving lessons in West Yorkshire Leeds, Bradford, Wakefield, Huddersfield Halifax Areas
DUE TO DEMAND WE THE DRIVING SCHOOL NOW WORK WITH OTHER INDEPENDENT DRIVING INSTRUCTORS ACROSS WEST YORKSHIRE WHO WORK UNDER THEIR OWN SCHOOL NAME.
WE ENSURE THAT THESE  DRIVING INSTRUCTORS WORK TO THE SAME HIGH STANDARDS THAT WE HAVE SET AND EACH HAVE BEEN TEACHING FOR OVER 10 YRS AND ARE ALL grade 5 or 6 (a)
you get much more than a standard Driving Instructor. Fleet qualified, Rospa and DIA additional driving tests completed. giving that edge above the rest.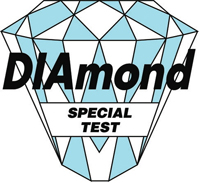 Full focus on the lesson so you get your monies worth
Don't go with the rest just come to the best
Our Driving Instructors ALWAYS go that extra mile
Try us and we will show you !!
No Frills no silly deals Driving Lessons
Professional Fun Driving Instructors
We are one of the few driving schools that proudly state
that the instructors who work with us (all of whom are self employed ) remain with us long term.
You can be assured that we source you a driving instructor who will look after you to the end .
FIND US ADVERTISING
Search Engine Optimization and SEO Tools